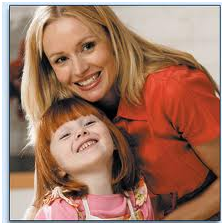 Prior to seeking an Orthodontist I asked many friends who had already 'gone before'.  Doctor's expertise was consistently confirmed by personal references.  We currently have three teenagers enjoying braces and are looking forward to seeing their new beautiful smiles
Surjit Singh   Nawan Shehar
Thanks so much for fixing my teeth – you're a life saver.  I used to have a crossbite with a double row of front teeth and fangs.  Now my teeth are perfectly straight!  I really appreciate it.
Loveleen Gill London UK
I stopped going to a dentist 15 years ago because of a nasty experience with a dentist. When I came across this centre my confidence grew because of their caring and professional attitude. They have  given me a new release in life because of increased confidence, for saving my teeth, by advising me of bridging my front teeth. I have no words for their kindness, hospitality and extremely reasonably costs! Thank you  from the bottom of my heart, God Bless You. Wish you Success and Prosperity and all the Luck in the world in your professional and personal life. Last but not the least my thanks to your staff too. God Bless you!"
Kiran Panesar MUNICH GERMANY.
After having my smile done, the experience was very exciting to see my transformation. I was always a person that liked to smile, but now I even have more reason to smile. There is usually not a day that goes by when someone comments on how beautiful my teeth are. To feel the happiness that this has brought to me, I only wish that more people could do this for themselves. I felt tremendous comfort and confidence in Doctor and his team.
This is an investment I will never regret doing."
Harry Purewal    GUELPH CANADA
I am so pleased with the results of my  RCT  treatment and with the completion of additional crowns to replace my worn and chipped teeth  which was performed by Doctors at this centre.  I have to say I am enjoying a beautiful smile which makes me look younger, and who wouldn't want to boast about that?!
Mini Mahajan  NEW YORK USA
Thank you for the dental implants you have placed for me. You and Dr. Asdell have worked as an incrdeible team on my behalf.  The follow up care you and your staff have given has far exceeded my expectations!  I would recommend the implant solution with no reservation whatsoever.  Some notable and obvious benefits are:
Cosmetic Appearance
Ability to chew and digest food
Reducing strain on adjacent teeth
Perhaps bypassing some root canals and crown procedures
The professional care and desired dental solutions are valued and appreciated!
Sincerely,Harjinder Mann CALIFORNIA USA