FOR LASIK EVALUATION OUR CENTRE IS EQUIPPED WITH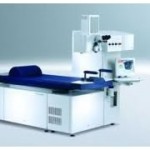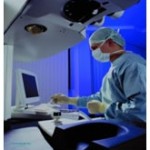 SCHWIND LASIK LASER[GERMANY] : The complete system from one source
SCHWIND eye-tech-solutions has consistently combined all aspects of refractive and therapeutic corneal surgery into one package. The result is a perfectly coordinated product portfolio consisting of diagnostic systems, software, microkeratome and excimer lasers, suited for a wide spectrum of clinical indications.It has features like fast eye tracker,0.5mm spot Gaussian beam,wavefront guided treatments,[C Lasik] aspherical treatments.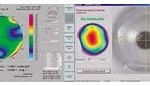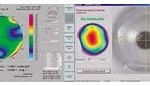 Spectrum of treatments
Myopia
Hyperopia
Astigmatism
Mixed Astigmatism
Irregular corneas
Higher order aberrations
Decentrations
Optical zone enlargements
Presbyopia
Corneal scarsAll treatments can be wavefront guided customised C LASIK
CORNEAL WAVEFRONT [OPTIKON KERATRON SCOUT]This is used to to take 3D computerised maps of cornea so as to measure symptomatic aberrations of the cornea.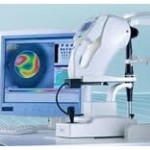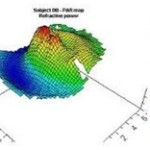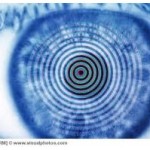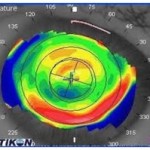 Its very high resolution of one micrometer detects even the slightest irregularities.
The measuring process does not require any medical pupil dilation.
Automatic repeatability tests assist the selection of appropriate images for treatment planning.
Deep-set eyes as well as small eyes can easily be measured.
The corneal wavefront analysis documents the type and size of all optical errors existing on the anterior corneal surface and allows a high-precision diagnosis.
It also provides all key topographical information needed to enhance IOL power calculation and IOL selection.
Pupil diameter can be measured under both scotopic and photopic lighting conditions with the aid of the integrated pupillometry function.SCHWIND OCULAR WAVEFRONT ANALYZER (Imagine Eyes)The Ocular Wavefront Analyzer is the latest generation of multi-functional aberrometres. It analyses the optical characteristics of the whole eye in a single measuring process.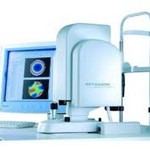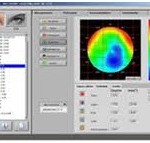 A high-resolution Hartmann-Shack sensor for the analysis of wavefront aberration
Excellent resolution of 230 µm, 1024 measuring points.
Expanded dynamic range of -15/+20 D sphere and +/- 10 D astigmatism
Precise and objective measurement of the patient's accommodative response.
Integrated pupillometry: Detection of the scotopic pupil size (in mm) under dark room conditions.
Implemented keratometry function measuring the corneal curvature
Extensive software package offers many analysis options – whether in tabular form, as bar diagram or as wavefront map.The corneal wavefront as well as ocular wavefront described above both heip in doing customised lasik procedures C LASIK
CARRIAZO-PENDULAR[GERMANY]
This is used to make corneal flap during lasik surgery.The technologically sophisticated Carriazo Pendular microkeratome offers unequaled precision. The result is convincing and highly predictable treatment quality for the refractive surgeon and his patient.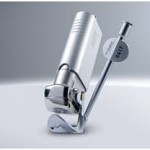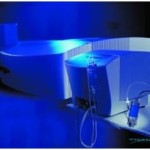 The unique pendular technology provides a homogeneous and exactly predictable flap thickness, as well as very smooth cutting edges.
The standard deviation is extremely low (10 – 12 µm, depending on the size cutting head used)
The hinge position can be freely selected (360 degrees).
The complete interchangeability of the components optimizes the operation procedure and reduces consequential costs.
A microprocessor in the console continuously monitors the activity of the Carriazo Pendular.
With a comprehensive monitoring, suction and cutting phases are illustrated in an uniquely detailed way
The cutting heads are offered in the standard versions of 90, 110, 130, 150 and 170 µm, and are also available in all other desired cut thicknesses.
The interactive, five-language console display does not only show errors, but also indicates the respective solution.
An innovative box provides increased safety during performance of the treatment.
For Cataract Surgery we have state of art Equipment at our centre.
Stellaris Phacoemulsification machine from Bausch & Lomb[USA] with MICS (Micro Incision Cataract Surgery) platform : Cataract Surgery can be done through 1.6mm incision with this machine (co axial MICS) Click to know more about MICS.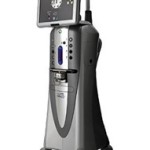 Bausch & Lomb Protege[USA] : Two Machines [Stand by]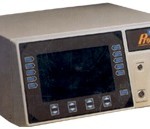 IOL & related consumables: There are multiple IOL choices available for the surgery which are explained below. These lenses can be inserted through a small 1.8 to 2.8 mm opening.
Aberration free/ Aspheric IOLS
These IOLs gives good quality of vision post operative due to the lens design, it also improves the contrast sensitivity of the patient and good night vision. These lenses also filter the harmful UV light and blue light which are said to be harmful to the retina.
Toric IOLS
These IOLs correct the pre existing corneal astigmatism there by reducing the possibility of spectacle wear for distant vision post operatively.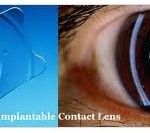 Multifocal IOLs
These IOLs provide clear vision for all distances hence almost 90% of the day-to-day activities can be performed without the need for additional glasses. Rarely the patient may experience glare during nights post operatively but usually gets adapted within a few months.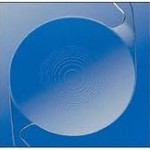 Accomodating IOLs These IOLs have flexible hinges that enables them to change focus for different distances hence providing clear distance, intermediate and near vision without glasses.

Hydrophilic Acrylic Lenses for Cataract Surgery.

Ophthalmic Viscosurgical Devices.

Hydrophobic Lenses for Cataract Surgery.

ICL/TICL for Refractive Surgery.

Disposable Surgical Instrumentation.


Personalized Surgical Pack.

Non-absorbable Glaucoma Drain.

Takagi microscope [JAPAN]
It is surgical microscope that can only be described as absolute state-of-the-art for ophthalmic surgery. Its wide range of uses meet the demands placed on it by surgeons and it offers new functions to improve depth of field, resolution and contrast.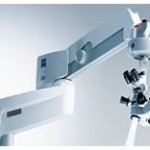 5.A-Scan Sonomed [USA]
The digital A-scan system provides a large liquid crystal display. The combination of a high frequency, low noise probe and fast precise algorithm enables scan capture immediately upon application of the probe along the visual axis.
Live A-Scan Display
Storage of 5 Different User Profiles
Measurement Review Capability
4 Different IOL Formulas
Clinical Accuracy +/- 0.1 mm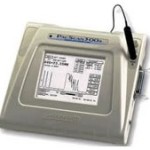 Ophthalmic Laser (NIDEK YC-1800ophthalmic YAG Laser system)
The NIDEK YC-1800 is the new disruption laser from NIDEK designed in particular for applications in posterior capsulotomy (post-cataract therapy) and iridotomy. However, the YAG laser is also used for trabeculotomy, anterior capsulotomy and for IOL polishing.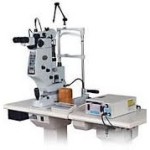 Zeis slitlamp with camera[German] for taking  photographs of eye and retina.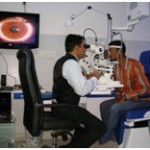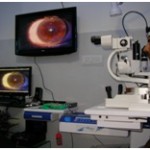 Glaucoma Laser treatment: our centre is equipped with latest lasers, yag laser for laser trabeculoplasty. Nidek [japan].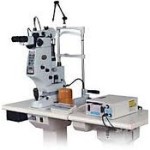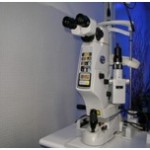 Laser treatment for retinal diseases; our centre is equipped with Nidek green laser [japan].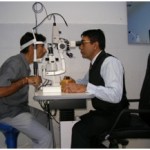 Other Equipment:
corneal topography; Optikon, for taking surface map of cornea.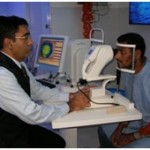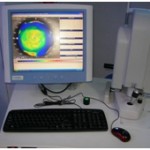 Keratometer: to measure corneal curvature.
Direct ophthalmoscope: Welch allyn U.S.A. Used to see posterior pole (central retina)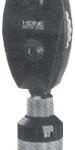 Streak retinoscope: Used for calculating spectale power.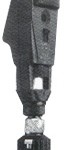 Indirect ophthalmoscope: (Heinz Germany)
Used for seeing whole of retina (central as well as peripheral part)
Also used for retinal detachment surgery.